Screw Conveyor Parts
SCP is a full service screw conveyor company with an extensive inventory of screw conveyor parts available for immediate shipment.  Browse the categories below to find the parts you need to keep your screw conveyor up and running. We even have entire screw conveyors in a kit available for purchase with everything you need to build a screw conveyor to suite you bulk material handling and processing needs.
Screw Conveyor Components
Screw conveyors are a reliable and economical bulk material handling solution. With CEMA standardized parts, your screw conveyor can provide almost infinite service by replacing parts as they, or before they, wear out. Use this diagram to find the parts you need, learn more about them and buy them all on on place.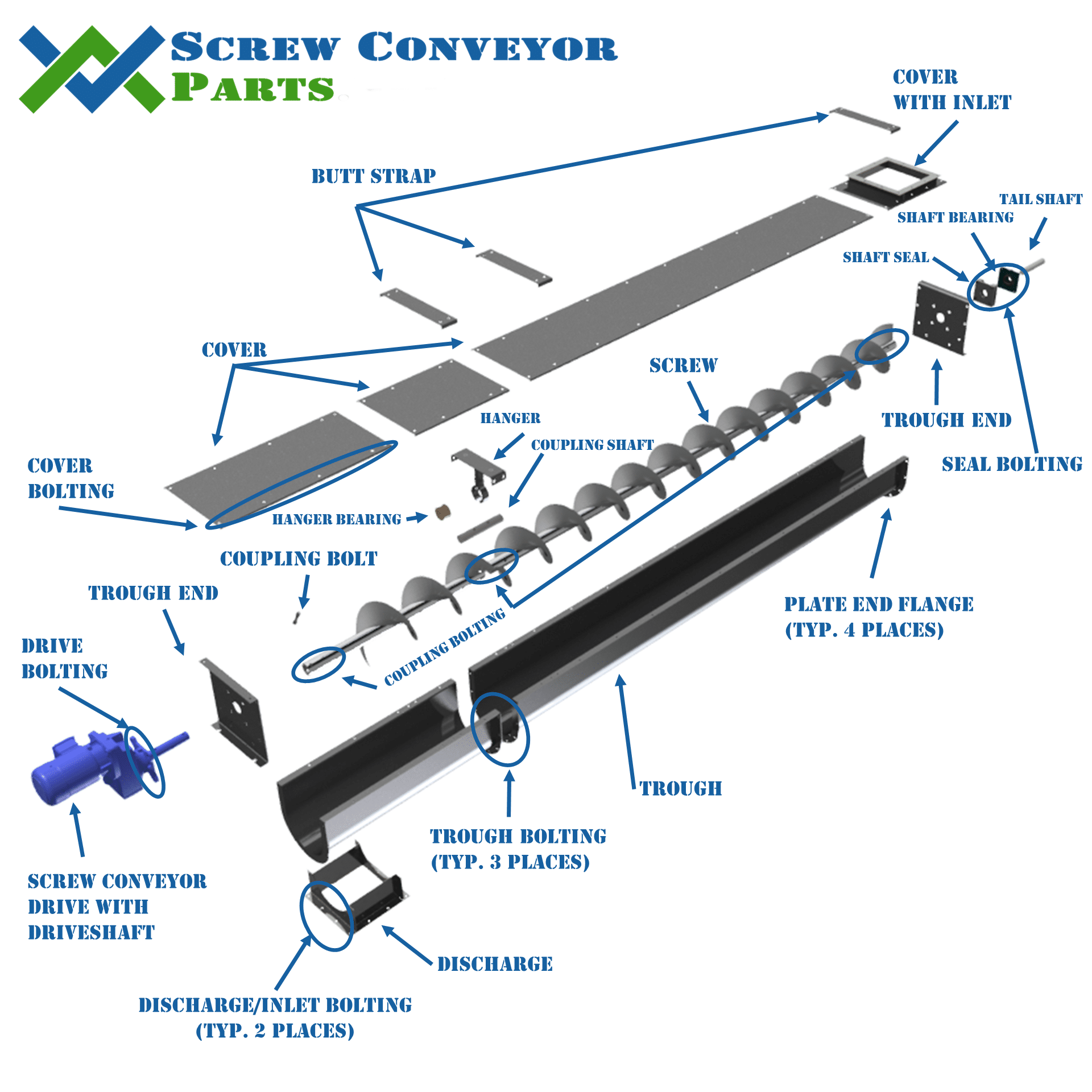 Resources for Screw Conveyor Parts
At Screw Conveyor Parts, we take the guess work out of buying screw conveyor parts and system . With hundreds of technical articles, catalogs, videos and drawings available finding the information you need has never been easier. Browse the resources categories below or use the search bar below to find a topic, part type or specific resource you need.